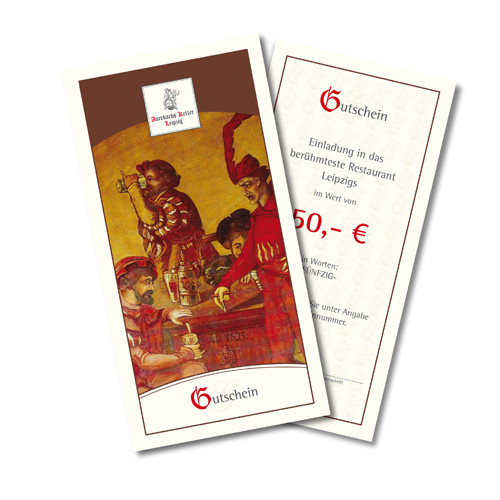 A perfect gift idea
A gift card of Auerbach's Keller is worth more than the sum of which is on it!
It´s a cultural and culinary discovery trip.
Gift cards can redeem in our »restaurant«, in the »Mephistobar« and also in our in house gift shop.
We only accept our original gift cards (no copies)!
GIFT CARDS via postal service
---
Please take note of the special delivery costs.